Tehtris Mobile Threat Defense: This app spots Pegasus spyware in any phone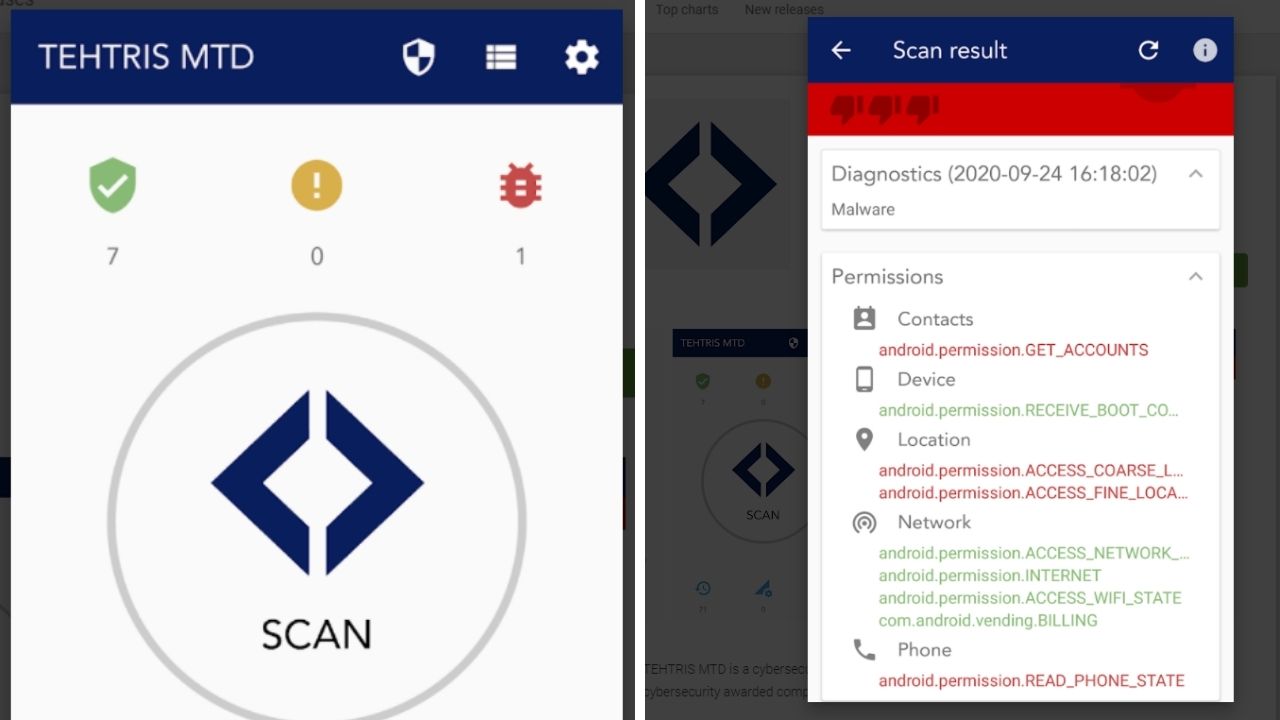 Tehtris Mobile Threat Defense is neither Israeli nor American, this French cybersecurity app is able to spot Pegasus in any phone. It was created by two former members of the technical direction of the DGSE.
Israeli spyware Pegasus, which has infected the smartphones of journalists and activists around the world, is very difficult to detect. The French cyber nugget Tehtris is one of the few players who knows how to find malware.
How it works ? Several techniques are used. The Tehtris MTD (Mobile Threat Defense) tool, one of the French company's devices, can identify weak signals, known as "low level system anomalies", typical of NSO attacks. A free version without tracking is offered to the general public on IOS and Android for a first scan.
Tehtris is also able to highlight attacks passing through unconventional ports (interfaces). "Many of the communications used by Pegasus are unconventional and therefore very visible," Laurent Oudot, co-founder and technical director of the French company , told Challenges . Tehtris also knows how to spot software not authorized by Apple, the "unsigned binaries".
Background of Tehtris Mobile Threat Defense
Founded in 2010, Tehtris is based on an ultra-advanced software platform, called XDR (eXtended Detection & Response). This integrated tool automatically detects and blocks threats on all risky segments: networks, servers, workstations, e-mail, tablets, smartphones, cloud, applications…
The platform, which is constantly improving thanks to intelligence algorithms artificial products developed in-house, was awarded in 2019 and 2020 at the RSA show in San Francisco, the great global cyber raid, obtaining several awards against 3,000 other start-ups in the sector. "Technically, Tehtris is at the level of Crowdstrike, the American giant of the sector, assured in November Bernard Barbier, member of the advisory board of the group. They have the potential to be the French cyber unicorn that France needs. "
The nugget took a first step last November by raising 20 million euros from the Brienne III fund of ACE Management, the Open CNP fund of the insurer CNP, the New Aquitaine region and business angels. She announced on this occasion the creation of several hundred jobs, in the Bordeaux region and in Ile-de-France.