How to get Windows 11 free before it is release to the public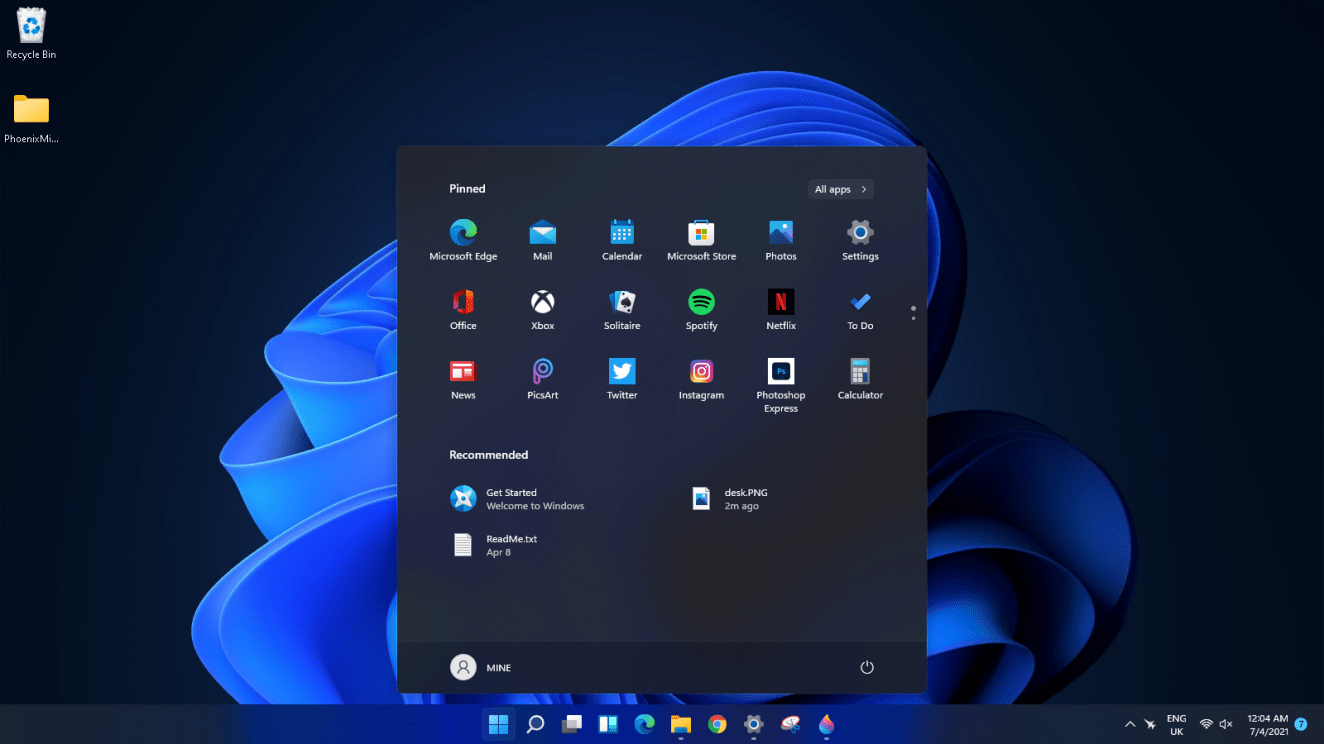 Microsoft Windows 11 is the next big release that Microsoft has launched and about to release to the general public later by the end of 2021.
Microsoft Windows OS continues to be the most popular operating system in the world. According to Statista, more than 70% of the desktop PC run on Windows compared to other OS on the market.
Anyway, the new Windows 11 seems to have some pretty good looking design and I am sure you can't wait to have your hands on it. According to source, the release is scheduled for the end of the year. But until then, here is how to upgrade to the new Microsoft OS
How to upgrade from Windows 10 to Windows 11
Before we go further, take note of the Minimum hardware requirement:
Processor: 1GHz or faster with two or more cores (64bit)
RAM: 4GB or more
Drive: 64GB or more
Firmware: UEFI, Secure Boot capable
Graphics Card: Compatible with DirectX 12 or later with WDDM 2.0 driver
To get started, go to your Windows 10 Settings and click on Update & Security. On the left Menu click on Windows Insider Programme. Over here you need to sign up for the Windows Insider Programme with your email address and link your account
When you have linked your account successfully, you will automatically be assigned a Release Preview Channel programme and a restart will be prompted.
After you have restarted your computer, go back to the Settings > Update & Security > Windows Insider Programme.
Back to the Windows Insider Programme, you need to change your programme type to Dev Channel.
Click on the Release Preview Channel and change your programme to Dev Channel
After you have switch your programme channel to Dev, you are all set and good to go.
Go back to the Update & Security and check for update. If you already have an update pending, you need to wait for that to complete before the Windows 11 update will kick in. So be patient if you don't see the Windows 11 update download right away. You may as well restart your computer again and visit the Update & Security again to check.
Once the Windows 11 update has been downloaded, you will be prompted to restart your computer to begin the installation of the Windows 11 OS.
Some features of Windows 11 includes 
Desktop Widgets,
Android App integrated (to get access to Android Apps you will need to install Amazon Appstore from the Windows Store)
Start button moved to the center (can be moved back to the left if needed)
Better for gaming
Conclusion
Since the Windows 11 is not released yet, when you sign up for the Windows Insider Programme with the Dev channel, you will be getting an unstable version of the Windows. This means, you may encounter some software incompatibility and some of your app might crush.
Make sure you are not installing on your main workstation if you only want to try the new OS.
In general the appearance looks good and we can't wait to have the full stable version rollout of the new Microsoft Windows 11.