The Ultimate WordPress Ping List to get Faster Indexing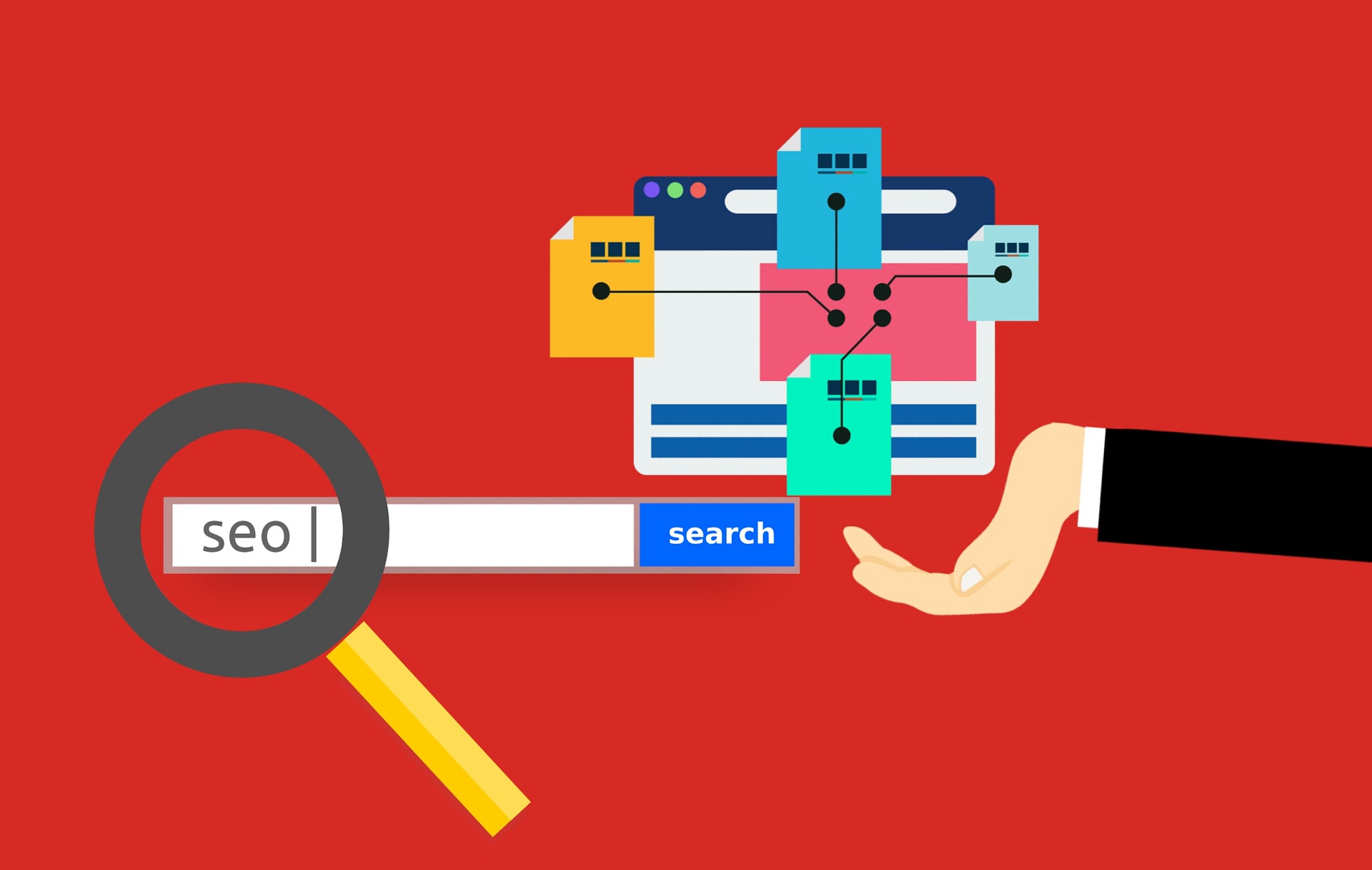 These days getting faster indexing means you stand a chance to be noticeable in search engines and probably rank high for the newly published post or product. For the websites or blogs that use WordPress, whenever a new post is published, WordPress automatically pings and notifies a list of websites and search engines about your post. By default, Pingomatic ping service is the only list that comes with WordPress when you install, however, there are hundreds of Ping Lists that you can take advantage of just by updating your Update Services.
Aside from making your business more profitable with organic traffic from search engines, the advantages of a solid WordPress Ping List are many. To start with, you can get Faster Indexing whenever you publish something new. Faster Indexing can make you more visible in search engines and also unique because unlike other companies who are offering similar products or services, your newly released product can be found first when people search online.
Another benefit of the WordPress Ping List is that it helps you obtain an efficient and fast search engine ranking. This means that when you utilize a WordPress Ping List, you can rest assured that when people look for your products or services online, you will be easily found on top of the search result.
Finally, when a WordPress Ping List is implemented, it is always beneficial for your business, whether you sell or rely on traffic for passive revenue. You will be able to make more profit than ever before as you can attract more people to your website without needing to worry about your competitor.
The below list has been compiled to help you get Faster Indexing. If you are not familiar with where to paste this, go to Settings > Writing scroll down and you will find "Update Services".
Copy and Paste the Ping List under Update Services.
http://rpc.pingomatic.com/
http://feedburner.google.com/fb/a/pingSubmit?bloglink=https://YourWebsiteHere
http://rpc.weblogs.com/pingSiteForm?name=YourWebsiteNameHere&url=https://YourWebsiteHere
http://bing.com/webmaster/ping.aspx
http://ping.blo.gs/
http://blog.goo.ne.jp/XMLRPC
http://blog.with2.net/ping.php
http://blogping.unidatum.com/RPC2
http://blogpingr.de/ping/rpc2
https://ping.blogs.yandex.ru/RPC2
http://blogsearch.google.ae/ping/RPC2
http://blogsearch.google.at/ping/RPC2
http://blogsearch.google.be/ping/RPC2
http://blogsearch.google.bg/ping/RPC2
http://blogsearch.google.ca/ping/RPC2
http://blogsearch.google.ch/ping/RPC2
http://blogsearch.google.cl/ping/RPC2
http://blogsearch.google.co.cr/ping/RPC2
http://blogsearch.google.co.hu/ping/RPC2
http://blogsearch.google.co.id/ping/RPC2
http://blogsearch.google.co.il/ping/RPC2
http://blogsearch.google.co.in/ping/RPC2
http://blogsearch.google.co.it/ping/RPC2
http://blogsearch.google.co.jp/ping/RPC2
http://blogsearch.google.co.ma/ping/RPC2
http://blogsearch.google.co.nz/ping/RPC2
http://blogsearch.google.co.th/ping/RPC2
http://blogsearch.google.co.uk/ping/RPC2
http://blogsearch.google.co.ve/ping/RPC2
http://blogsearch.google.co.za/ping/RPC2
http://blogsearch.google.com.ar/ping/RPC2
http://blogsearch.google.com.au/ping/RPC2
http://blogsearch.google.com.br/ping/RPC2
http://blogsearch.google.com.co/ping/RPC2
http://blogsearch.google.com.do/ping/RPC2
http://blogsearch.google.com.mx/ping/RPC2
http://blogsearch.google.com.my/ping/RPC2
http://blogsearch.google.com.pe/ping/RPC2
http://blogsearch.google.com.sa/ping/RPC2
http://blogsearch.google.com.sg/ping/RPC2
http://blogsearch.google.com.tr/ping/RPC2
http://blogsearch.google.com.tw/ping/RPC2
http://blogsearch.google.com.ua/ping/RPC2
http://blogsearch.google.com.uy/ping/RPC2
http://blogsearch.google.com.vn/ping/RPC2
http://blogsearch.google.com/ping/RPC2
http://blogsearch.google.de/ping/RPC2
http://blogsearch.google.es/ping/RPC2
http://blogsearch.google.fi/ping/RPC2
http://blogsearch.google.fr/ping/RPC2
http://blogsearch.google.gr/ping/RPC2
http://blogsearch.google.hr/ping/RPC2
http://blogsearch.google.ie/ping/RPC2
http://blogsearch.google.in/ping/RPC2
http://blogsearch.google.it/ping/RPC2
http://blogsearch.google.jp/ping/RPC2
http://blogsearch.google.ki/ping/RPC2
http://blogsearch.google.kz/ping/RPC2
http://blogsearch.google.la/ping/RPC2
http://blogsearch.google.li/ping/RPC2
http://blogsearch.google.lk/ping/RPC2
http://blogsearch.google.lt/ping/RPC2
http://blogsearch.google.lu/ping/RPC2
http://blogsearch.google.md/ping/RPC2
http://blogsearch.google.mn/ping/RPC2
http://blogsearch.google.ms/ping/RPC2
http://blogsearch.google.mu/ping/RPC2
http://blogsearch.google.mv/ping/RPC2
http://blogsearch.google.mw/ping/RPC2
http://blogsearch.google.nl/ping/RPC2
http://blogsearch.google.no/ping/RPC2
http://blogsearch.google.nr/ping/RPC2
http://blogsearch.google.nu/ping/RPC2
http://blogsearch.google.pl/ping/RPC2
http://blogsearch.google.pn/ping/RPC2
http://blogsearch.google.pt/ping/RPC2
http://blogsearch.google.ro/ping/RPC2
http://blogsearch.google.ru/ping/RPC2
http://blogsearch.google.rw/ping/RPC2
http://blogsearch.google.sc/ping/RPC2
http://blogsearch.google.se/ping/RPC2
http://blogsearch.google.sh/ping/RPC2
http://blogsearch.google.si/ping/RPC2
http://blogsearch.google.sk/ping/RPC2
http://blogsearch.google.sm/ping/RPC2
http://blogsearch.google.sn/ping/RPC2
http://blogsearch.google.st/ping/RPC2
http://blogsearch.google.tk/ping/RPC2
http://blogsearch.google.tl/ping/RPC2
http://blogsearch.google.tm/ping/RPC2
http://blogsearch.google.to/ping/RPC2
http://blogsearch.google.tp/ping/RPC2
http://blogsearch.google.tt/ping/RPC2
http://blogsearch.google.tw/ping/RPC2
http://blogsearch.google.us/ping/RPC2
http://blogsearch.google.vg/ping/RPC2
http://blogsearch.google.vu/ping/RPC2
http://blogsearch.google.ws/ping/RPC2
http://news2paper.com/ping
http://ping.bloggers.jp/rpc
http://ping.fc2.com
http://ping.rss.drecom.jp
http://rpc.bloggerei.de/ping/
http://rpc.pingomatic.com
http://rpc.technorati.com/rpc/ping
http://rpc.twingly.com
http://services.newsgator.com/ngws/xmlrpcping.aspx
http://api.feedster.com/ping
http://api.moreover.com/RPC2
http://api.moreover.com/ping
http://www.blogdigger.com/RPC2
http://www.blogshares.com/rpc.php
http://www.blogsnow.com/ping
http://www.blogstreet.com/xrbin/xmlrpc.cgi
http://bulkfeeds.net/rpc
http://www.newsisfree.com/xmlrpctest.php
http://ping.feedburner.com
http://ping.syndic8.com/xmlrpc.php
http://ping.weblogalot.com/rpc.php
http://rpc.blogrolling.com/pinger/
http://rpc.weblogs.com/RPC2
http://www.feedsubmitter.com
http://blo.gs/ping.php
http://www.pingerati.net
http://www.pingmyblog.com
http://geourl.org/ping
http://ipings.com
http://www.weblogalot.com/ping
http://rpc.blogbuzzmachine.com/RPC2
http://ping.fc2.com/
http://blogs.yandex.ru/
http://rpc.bloggerei.de/
http://ping.blogs.yandex.ru/RPC2
http://ping.rss.drecom.jp/
http://rpc.odiogo.com/ping/
http://mod-pubsub.org/kn_apps/blogchatt
http://ping.amagle.com/
http://ping.bloggers.jp/rpc/
http://ping.exblog.jp/xmlrpc
http://bblog.com/ping.php
http://bitacoras.net/ping
http://blogdb.jp/xmlrpc
http://blogmatcher.com/u.php
http://coreblog.org/ping/
http://www.lasermemory.com/lsrpc/
http://ping.rootblog.com/rpc.php
http://pingoat.com/goat/RPC2
http://topicexchange.com/RPC2
http://trackback.bakeinu.jp/bakeping.php
http://www.bitacoles.net/ping.php
http://www.blogoole.com/ping/
http://www.blogpeople.net/servlet/weblogUpdates
http://www.mod-pubsub.org/kn_apps/blogchatter/ping.php
http://www.newsisfree.com/RPCCloud
http://www.snipsnap.org/RPC2
http://www.weblogues.com/RPC/
http://xmlrpc.blogg.de
http://rpc.pingomatic.com 
http://rpc.twingly.com 
http://www.blogsnow.com/ping 
http://www.blogstreet.com/xrbin/xmlrpc.cgi 
http://bulkfeeds.net/rpc 
http://www.newsisfree.com/xmlrpctest.php 
http://ping.blo.gs/ 
http://ping.feedburner.com 
http://rpc.blogrolling.com/pinger/ 
http://rpc.technorati.com/rpc/ping 
http://rpc.weblogs.com/RPC2 
http://www.feedsubmitter.com 
http://blo.gs/ping.php 
http://www.pingmyblog.com 
http://blog.goo.ne.jp/XMLRPC 
http://blogmatcher.com/u.php 
http://coreblog.org/ping/ 
http://mod-pubsub.org/kn_apps/blogchatt 
http://ping.amagle.com/ 
http://ping.bitacoras.com 
http://ping.bloggers.jp/rpc/ 
http://rcs.datashed.net/RPC2/ 
http://www.bitacoles.net/ping.php 
http://www.blogoole.com/ping/