VIVO smartphone camera patent design: There has never been a camera like this before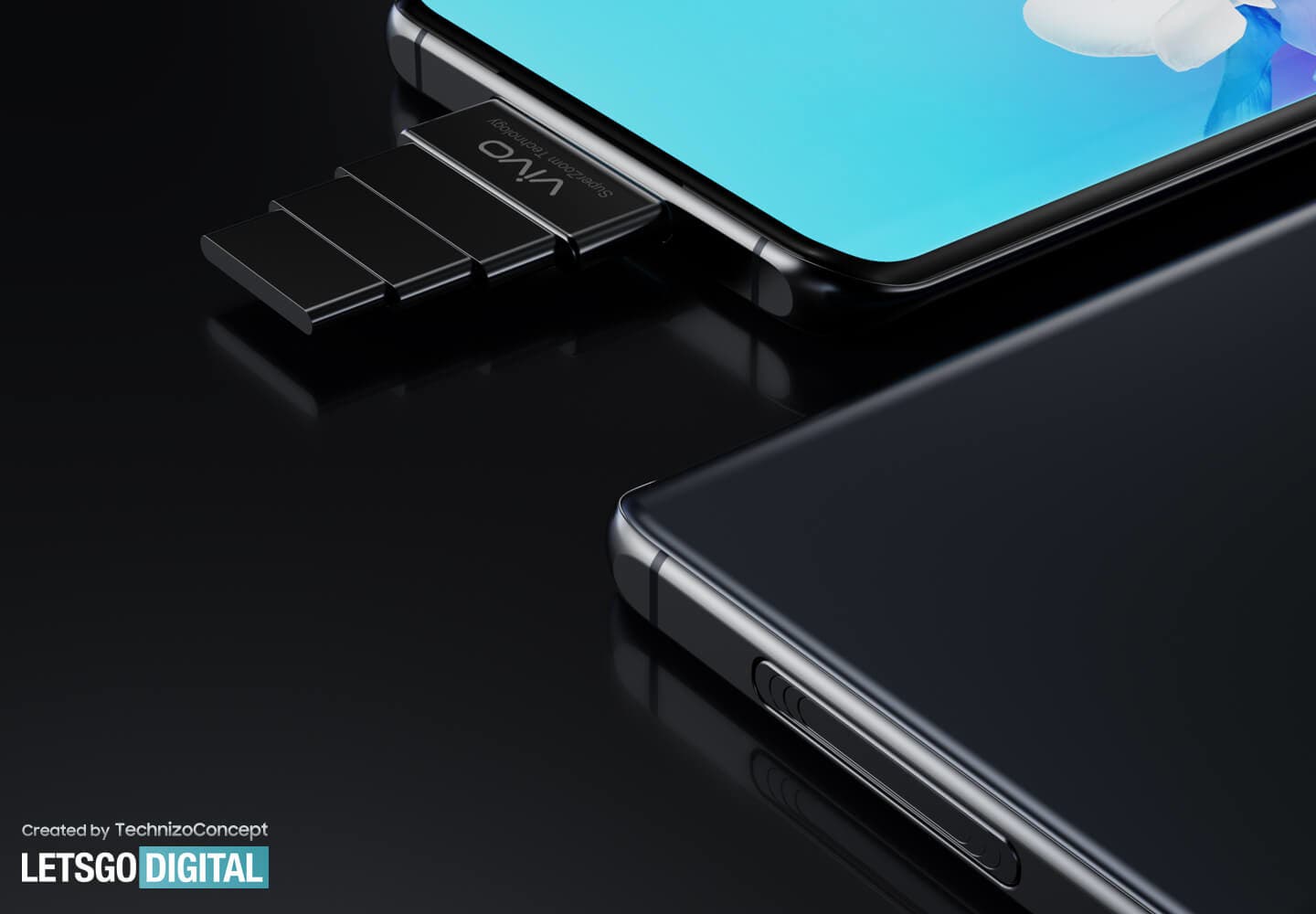 Almost everyone knows that Chinese smartphone manufacturers like to experiment. Vivo is now knocking out the bottom of the barrel. A new patent shows a crazy cell phone whose camera literally grows beyond itself.
When looking for ways to stand out from the competition, Vivo could break new ground in the future. According to a patent, the Chinese are working on one Smartphone with pop-up camera with multiple items.
Vivo works on a cell phone with a multiple retractable camera
Pop-up cameras in themselves are nothing new, the OnePlus 7 Pro already had such a notch on board. The difference to the Vivo mobile phone is in the structure: the retractable camera consists not only of one part, but of several. So the camera grows beyond itself. Each of the individual parts should have its own lens.
VIVO smartphone camera patent design looks spectacular, the cell phone with the retractable pop-up camera. Image: Let's Go Digital.
Vivo itself, according to Android Authority, wants to use the unusual structure build a "super telephoto zoom pop-up camera".
Will such a cell phone really go on sale?
Of course means a Patent does not necessarily mean that Vivo brings such a cell phone onto the market. Corporations often patent everything that is not nailed down to prepare for the future. As spectacular as this retractable pop-up camera looks in the pictures, the questions regarding resistance and longevity in everyday life are just as wide-ranging. Every moving component is a gateway for potential damage – not to mention four. At least the patent shows the enthusiasm for experimentation that apparently prevails at Vivo.